Latterdayvillage.com wishes you a Merry Christmas
this December 2017 as we participate in the #Light the World campaign at lds.org
Day #1
Jesus taught: "Freely ye have received, freely give" Matthew 10:8
Use this "Light the World" Coloring Page by our own Brittany Olsen to introduce this month of 25 suggestions for serving others this holiday season!
Day #2
"I was thirsty and ye gave me drink" Matthew 25:35
This printable by or social media manager, Jeanna Mandeville, comes in two sizes and could be given with a bottle of wassail
Today I drove up Oak Creek Canyon to this place where they installed a spigot along the road that is constantly streaming out the most amazing pure water from a deep natural spring. I take as many glass bottles as I can find to collect as much water as I can when I go. After filling 2 gallon jugs, and four quart bottles and 4 pint bottles, I went on my daily hike. I met a very talented young man last night, and he was there again in the parking lot where I love to hike this evening. He is a painter and showed me his paintings, I even bought one! Then I remembered about the Light the World campaign and asked if he'd like a bottle of spring water I collected today - he said sure!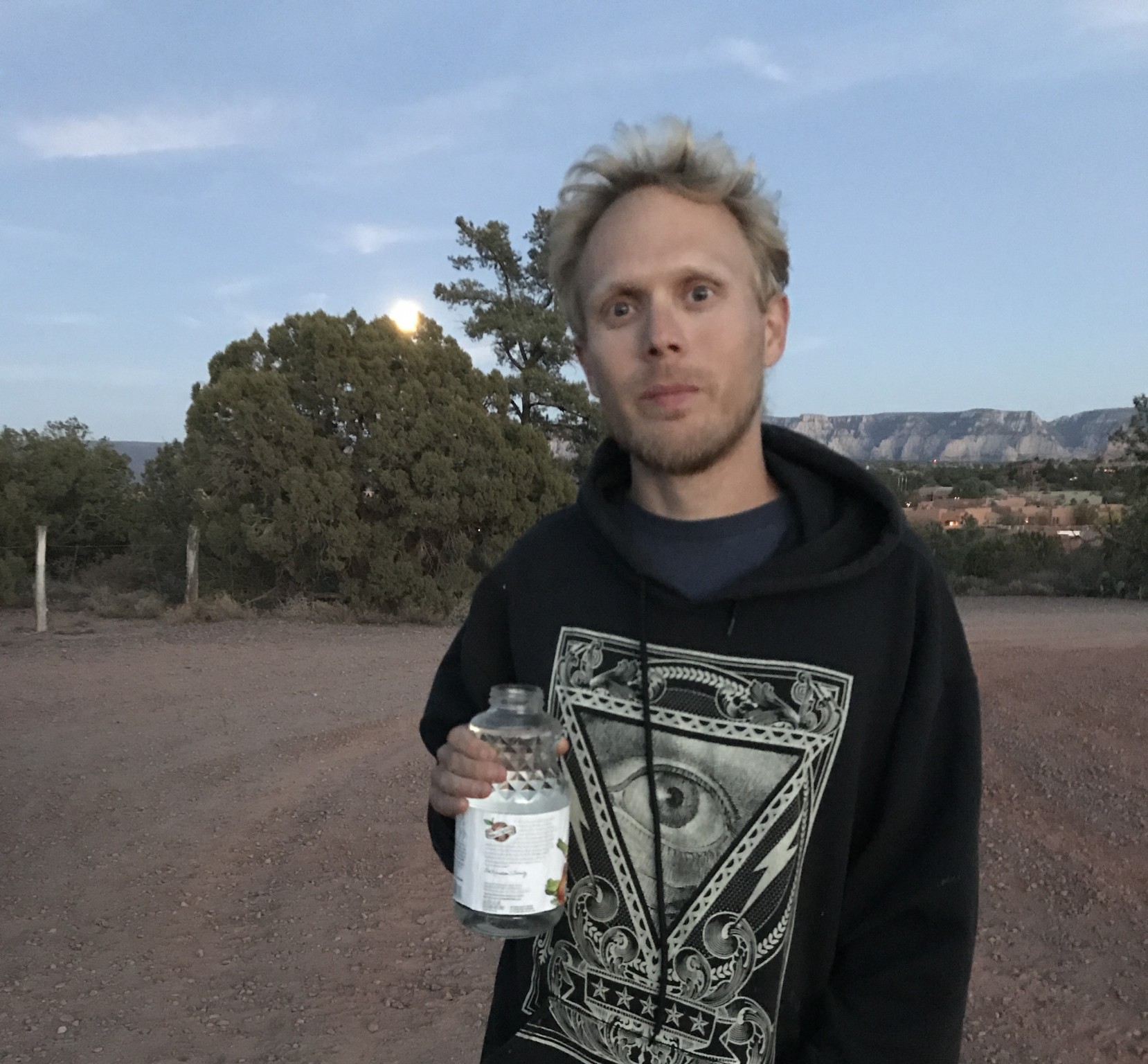 I like how the full moon is peeking out above the juniper tree in the background - perfect for #lighttheworld! I had no idea this morning how I was going to do this little challenge! It was pretty awesome when the way presented itself!
Day#3
Wherefore it is lawful to do well on the sabbath days. - Matthew 12:12
This little card has new lyrics by Debra Woods, LDV Founder, to the beloved song, "Little Drummer Boy." Use it to place on a gift you take to a neighbor, friend or stranger, and if you are very brave, to sing them the song!
Day #4
"Thou shalt love thy neighbor as yourself" Matthew 22:39
These Merry Christmas gift tags by Jacquelyn Scott come four per page! Add to a gift you leave for a neighbor!
Day #5
"Honour thy father and thy mother." Matthew 15:4
Ten festive pages by Debra Woods to write your top 10 Christmas memories and have a Christmas Countdown!
Day #6
"Judge not that ye be not judged" Matthew 7:1
Sweet Coloring Page by our own Mike Laughead - perfect for children to color as you read the Nativity account!
Day #7
"Suffer the little children to come unto me."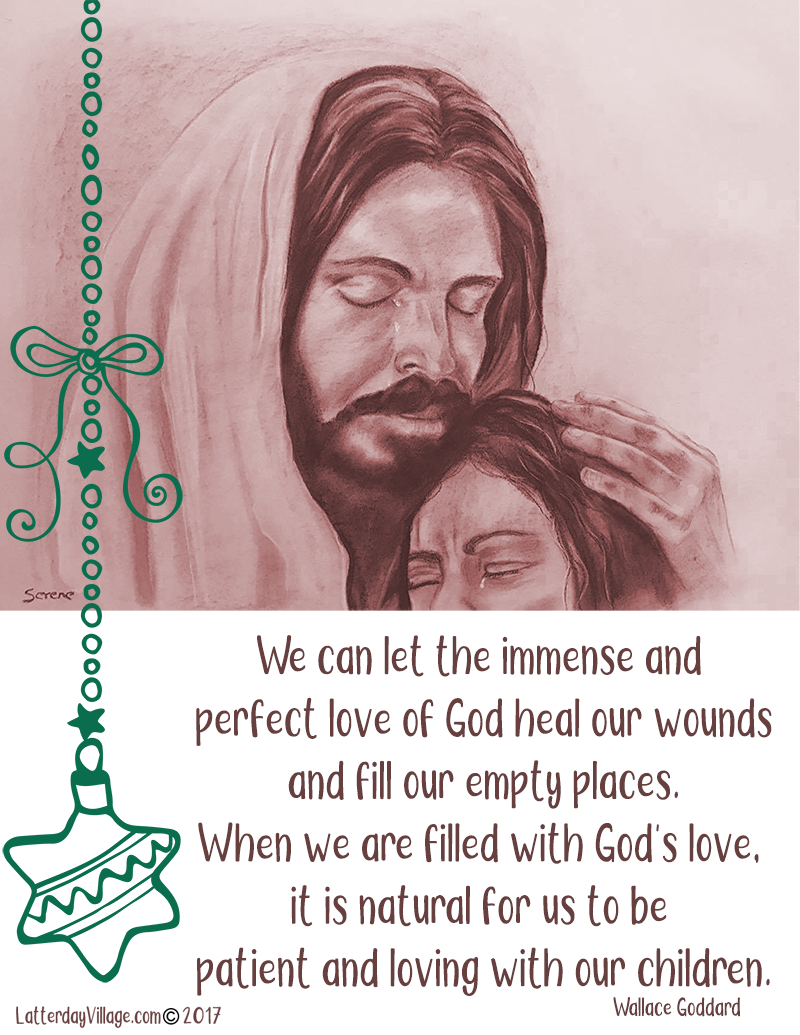 This quote comes from an article on Meridian Magazine A-loving-perspective-on-difficult-children that really touched me, so I made this card with a beautiful portrait by our own Serene Heiner with a quote from the author. There are four to a page.
Day #8
"Love your enemies, bless them that curse you, do good to them that hate you, and pray for them which despitefully use you." Matthew 5:44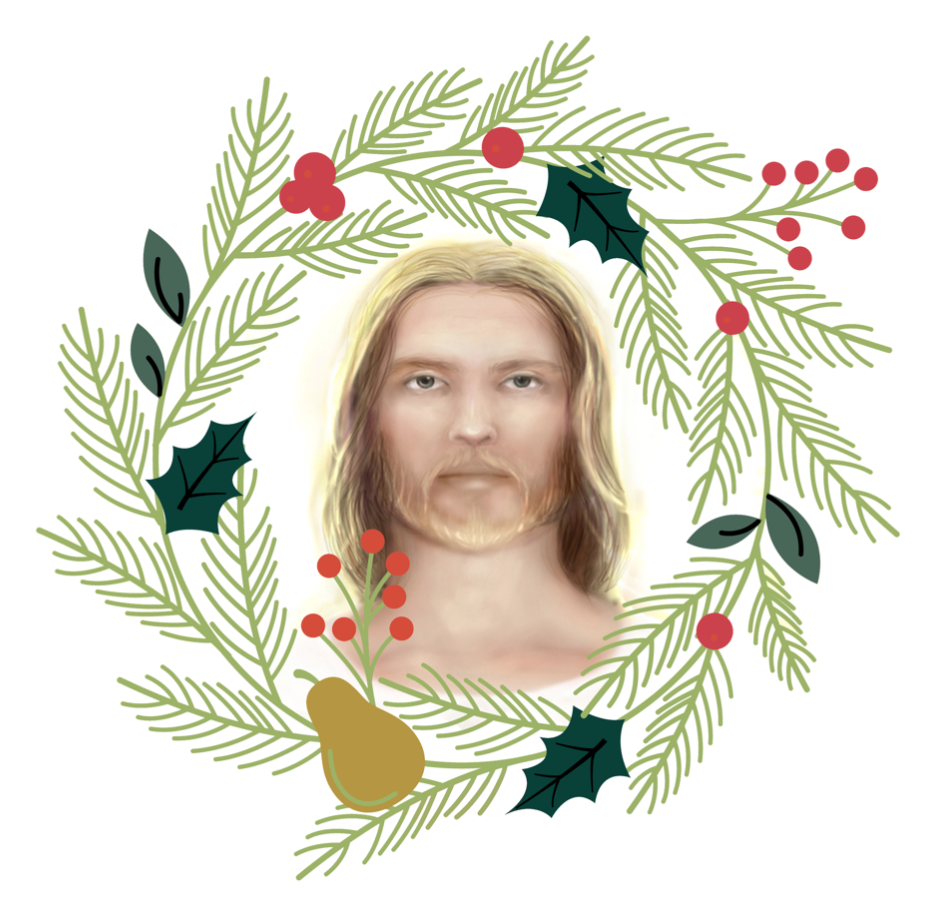 These little wreaths come six to a page. Artwork by Elsa Remund. Print on white card stock and cut into a circle. You could adhere to a larger solid color or glitter paper for more strength and beauty. Punch a hole in the top and string a thread through to make a hanger, or just use a wire hook to hang on your Christmas tree!
Day #16
Sorry folks, I came down with a cold that has just gotten worse each day, so I am skipping days 9-14!
"I was naked and ye clothed me"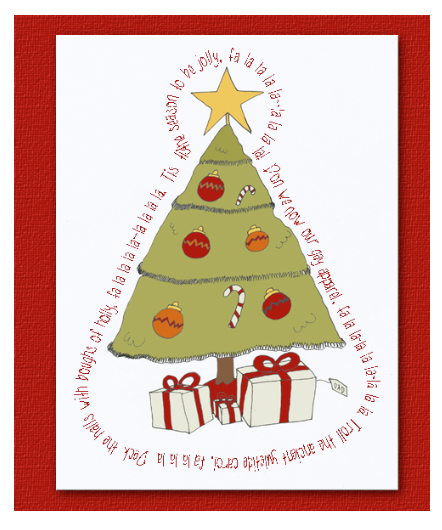 this little Christmas card is about "Decking the Halls' was designed by Nathan Vineyard. It comes in a pdf - print on white card stock and send back through the printer for the inside of the card, then cut and fold!
Day #18
"Forgive men their trespasses." Matthew6:14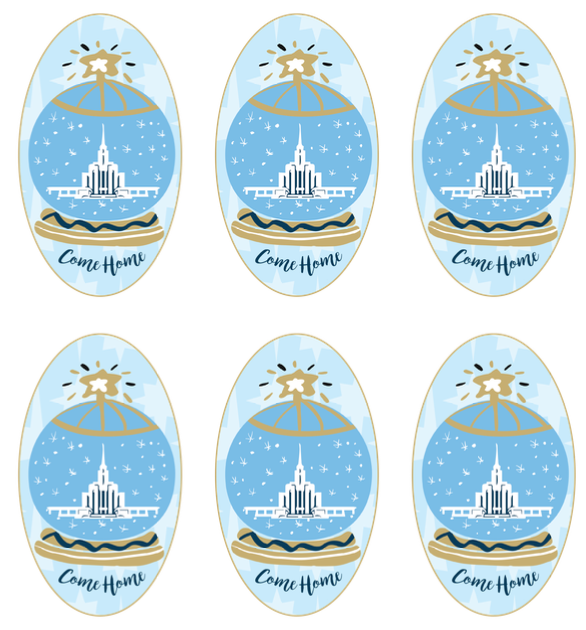 Print these ornaments by Bill Andrus of a snow globe with a temple inside on white card stock and back with a glitter paper or put two back to back, and punch a hole in the top to hang with a piece of gold twine from your tree!
Day #20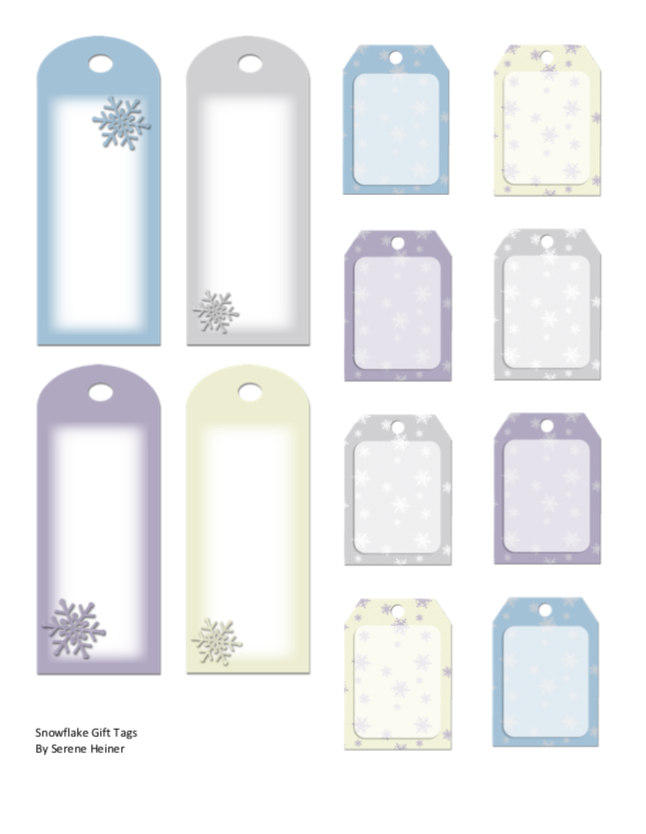 Snowflake Gift Tags by Serene Heiner - print on white card stock, cut out, label for all your Christmas giving needs!