We did a Stake Primary Boys (ages 8-11) Activity. The theme of the activity was "Discovering the Book of Mormon". We put the boys into groups of 6 and each group went to a different "escape" room (these are rooms you enter and there are puzzles or riddles that give you a combination or lock in order to "escape" or leave the room). After completing the riddle or puzzle, they opened a locked box that had a prize inside symbolically representing a skill they need to successfully read and gain a testimony of the Book of Mormon.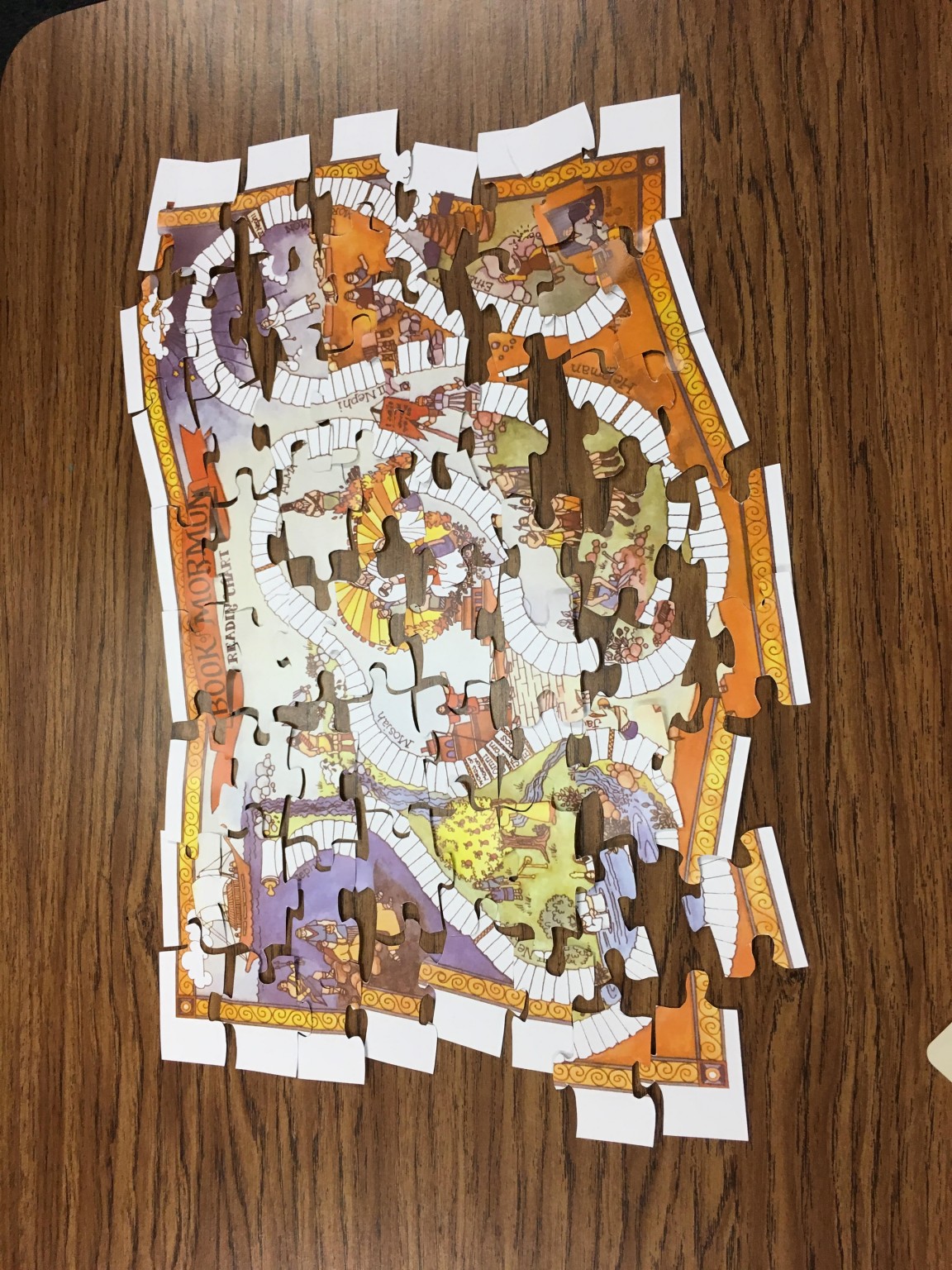 In the room with the
11x17" Color Book of Mormon Reading Chart,
the boys had to put the chart together (we made it into a puzzle). Then they received a key for the box. In the box there was a book mark that symbolized the need for them to consistently read the Book of Mormon so they can receive the power to
gain a testimony,
have the spirit to be with them
and understand the language of the scriptures.
We emphasized that this comes with consistent reading. Then they received a black and white copy of the chart to color themselves and take home to put on their refrigerator.

They all had a blast! The boys will treasure their charts. I love the look of the "game board" with all the beautiful pictures more than all the other charts we looked at:).

Christina Barnett